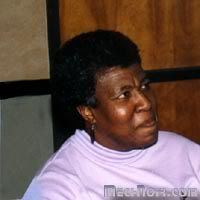 Octavia E. Butler, June 22, 1947-February 25, 2006

I would have linked to a news story or obituary, but couldn't find any. I'm sure we'll have some soon, right? Seems strange.

Update: here they are. I was hoping that because the official news agencies hadn't put up their stories that somehow it was a rumor.