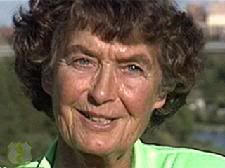 Sister Madonna Buder, a triathelete, looks exactly like what I think of as a good example of growing old gracefully. Despite of (or perhaps because of) being a religious, it was obvious in a television interview that I just saw that she does take care of her appearance, and manages to look pretty while not trying to look young. Certainly her extreme athleticism has a lot to do with it, but also she seems like she'd be glowy anyway.


...

Highly irritating lately - whenever I check the arts and entertainment page on washingtonpost.com (often, because they have good columnists); there is a little feature called "Still Me" about being a mother while staying "hip" or "young" or whatever. In fact, they are really obsessed with hipness. And apparently, yet again, staying young and hip means looking like a skank:




Uhm, if you weren't very hip before the baby, trying to learn how after the baby is probably a mistake, anyway. And if you are actually (whatever they mean by "hip")-ster to begin with, having a baby isn't going to turn you into a midwest housewife with a holiday sweater. I did fear that turning 40 would do that, but then Laural reminded me I'd actually have to go buy holiday sweaters, so my hatred of shopping has saved me.

Although, I recently bought a cute dress (I thought) online (the brown one with the flowers), but
swaz said it was surprisingly matronly compared to how I usually dress. I will probably return it.