My camera is three years old now. A new one is sure looking good. It's like $250, and nothing special but it's lots slimmer and more pixellated than the one I have.



Should I get one of these: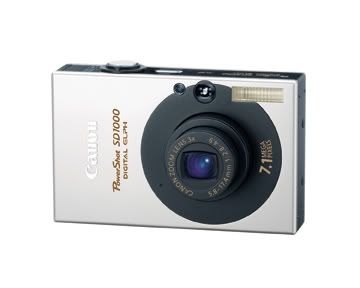 Oh of course you deserve a new toy today.
Shouldn't you see how big your tax bill is going to be first?
Uhm, it's not like you should be spending your money on cameras.
You should get something better than that, but still get a new camera.