Did you ever wonder how researchers actually study the terrible effects of smoking? There is a product called a "reference cigarette" developed by the University of Kentucky. It is used in conjunction with a smoking machine to simulate the effects of smoking in lab animals. The reference cigarette is made to precise specifications (size, weight, grams of tobacco, varieties of tobacco, additives such as sugar) to ensure a standard cigarette allowing researchers to replicate their results. (Of course manufacturers probably make their product as standard as possible but with these all the components are clearly stated and are guaranteed to not change.)

It occurs to me that not only are they less than half the price of a name brand cigarette at $70.00 per thousand, but that researchers and their flunkies may be tempted to smoke them. This makes me wonder if any of them became addicted to the taste of that particular cigarette - what happens when something like that becomes your brand of choice? You're not going to find it in a vending machine.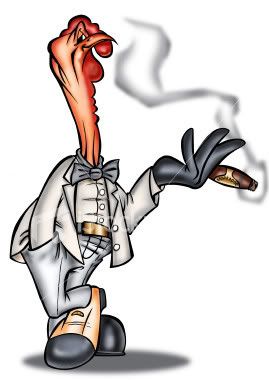 Go ahead and follow that first link - the University of Kentucky gets extra points for the type of backwards web design only seen in academia - check out that PDF of a ten year old fax!

In other news, The FDA said today it has received reports of suicidal thoughts and aggressive and erratic behavior among patients taking Varenicline (Chantix) as an aid to quitting smoking, so be careful out there.