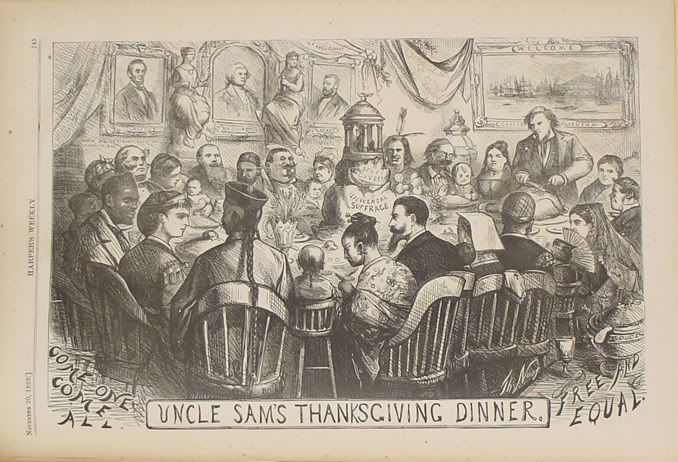 I have never been sure how I felt about this picture. That everyone is at the table, but it's still the white man's table, doesn't escape me, but I would like to think that the sentiment of universal liberty is sincere on the part of the cartoonist. It's an ideal to keep striving for, at least.

It is only fitting that America's Harvest Festival should be tainted with hipocracy, controversy and contention, but since our faults as a nation are so close to the surface, perhaps we're closer to Good here than we think we are.

Love today or hate it, and I do love it, there will be pie.