Faceanalyzer is one of the wackest sites I've seen in a while - sort of a dating site, it promises to "use state of the art facial recognition technology and the most recent developments in the field of evolutionary psychology" to analyse your face and tell you what your personal traits are, such as intelligence, honor, gayness, promiscuity: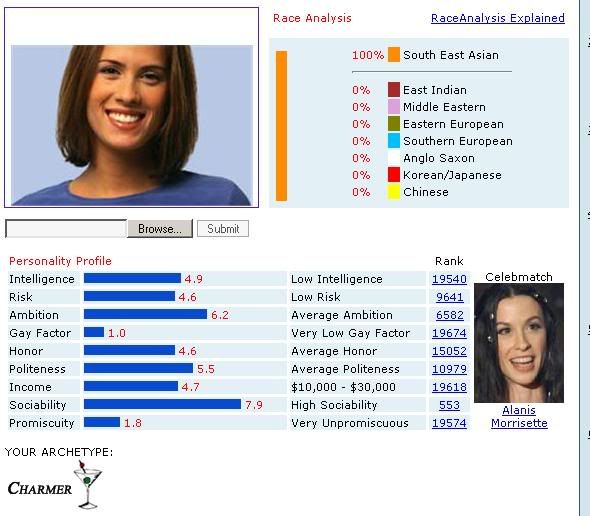 You can search for what you're looking for, this woman's face rated a "10" in promiscuity points: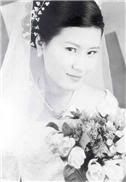 I tried putting my own picture up, but got zeros in everything. :-(

I'm not too bummed though as they pegged Login Lady as being one hundred percent southeast asian, so perhaps they have some bugs to work out.

I wonder how the preferences of the site's creator's work ... this guy was the sluttiest guy, but also the smartest and most honorable. However, his female counterpart did not have much else to bring to the table.

How much would it suck to be "top promiscuous female" on a dating site?!