Message from Tribe.net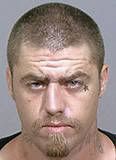 From
Douglas P
Douglas P <-> Madeleine <-> You
California
1 friend in a network of 57128
Date Sat, August 27, 2005 - 12:11 PM
Subject I sent you a message
Message We have a lot in common. I know you're married but we should get together just to be friends. What is your cell number?


Riiiiiiiiiiiiiiiight.